Elayyan Abu Arra, an ambitious self-made man who enjoys his days with his blessed family serving his orchards. Walking between his trees you immediately notice the meticulous attention and care he gives to his land.
"A week doesn't go by without visiting my trees. Each time I can see how each tree changes and what it's saying. I've become in tune with how they're doing"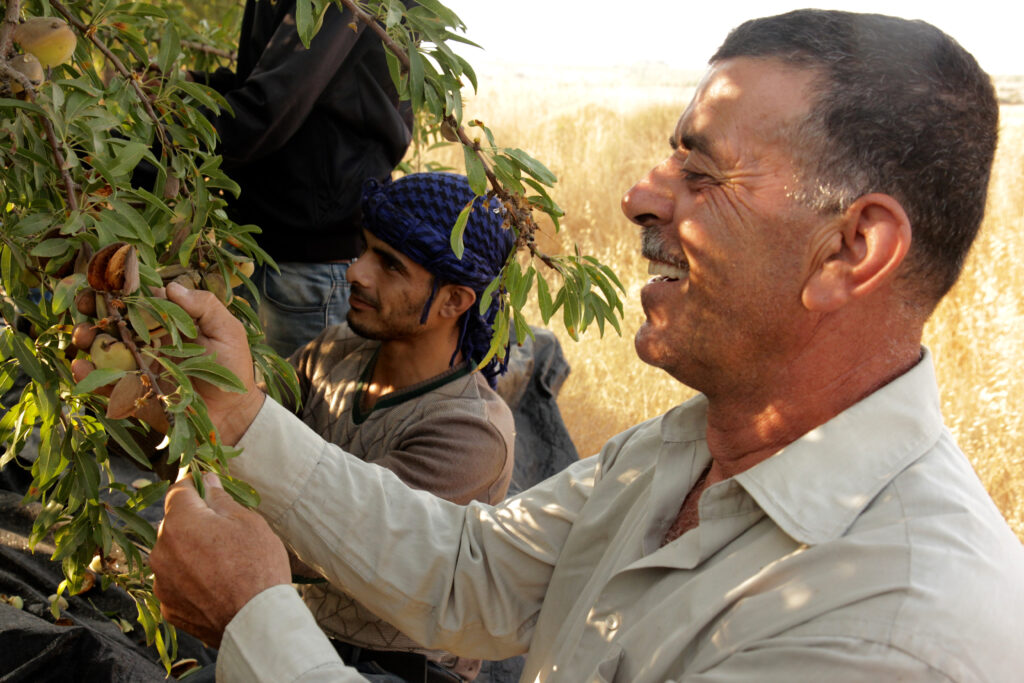 He cannot help but have a grand smile as he walks through his trees with positivity and irradiates vast amounts of wisdom from his 22 years of experience in almond farming.
A​t the dawn of his adulthood, he got a job working on an almond orchard during the harvest. It was there his passion was planted in the fields that this was something he looks forward to. Soon afterward he was able to plant his own trees. From the beginning, he cared for the trees like his children, protective and caring. If one got knocked or slashed by a tractor or harvested too roughly, his empathy would bloom with their pain. Almond trees have come to surround every part of his life and he wears that identity like a badge on his vest, with pride.
Filled with ambition Elayyan is not into sitting down to take a break. Whether it's reading up on the industry, learning about the new technologies and methodologies and he's always looking at the next piece of land that he can plant almonds in. Each orchard is a timestamp in his life by the age of the trees. 15-year-old trees, 13 years, 10 years, 6 years, 4 years and the next planting is certainly in the works.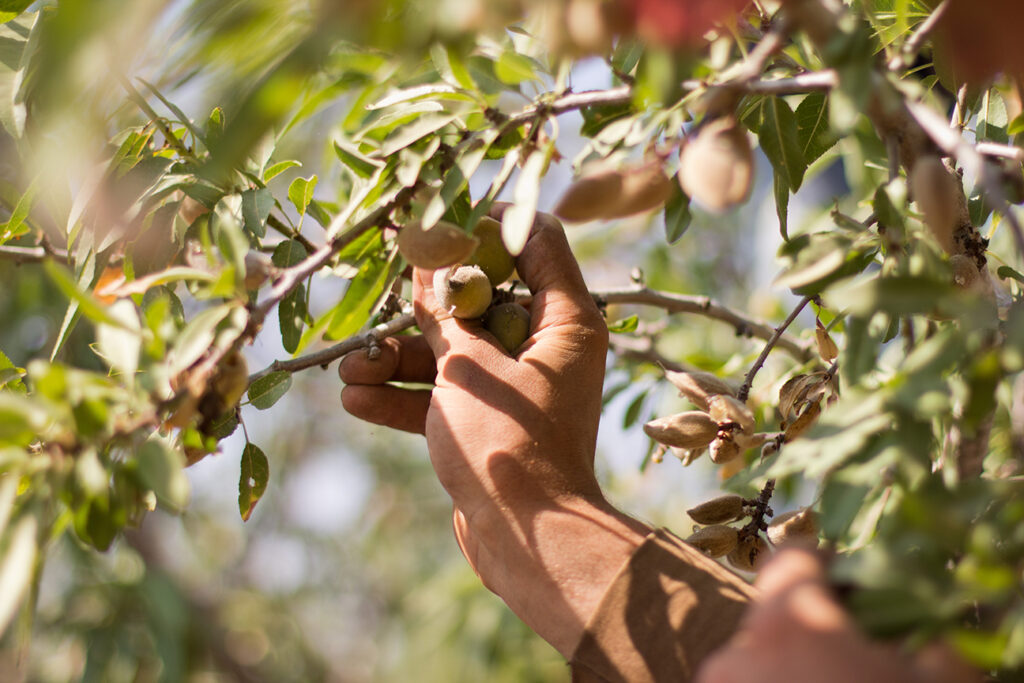 "Since 2010 Canaan Palestine became the bridge to make a sustainable living from almond farming and encouraged me to continue to invest in almonds by planting trees that were offered by the Trees for Life Program"
Elayyan has been able to live his passion with peace of mind knowing that when it's harvest time all that attention to detail and care pays off and can take care of his beloved family. All three of his son's have a day job but "The second they get home, they're back out in the fields checking on our crops." he said. To Elayyan, every moment is precious and can be used to go the next step forward, his drive and ambition have filled his family with inspiration to always move forward.
Today Elayyan continues to do what he does best, put on a great big smile, fill people around him with positive energy and be an open book to his community of experience and knowledge in his life of farming.