A beautiful historical rural village located in the western part of the West Bank between Salfit and Ramallah has its identity through having wild mountains filled with oak trees mixed with olive trees cultivated for hundreds of years.
An unforgettable view shows diversity, land richness, and the agriculture of the 4,200 inhabitants who live there. 80% of them live from agriculture with over 3,700 acres dedicated to olive trees and stone fruits, and 740 acres used to plant winter crops such as wheat, lentils, barley, and rain-fed vegetables. Women here are hard at work for their families and Canaan Palestine's engagement has opened up new opportunities for these women to continue to empower themselves.
In this village there is a unique kind of beauty and hardworking spirit, women are the primary actors in the agricultural field.
From growing the native varieties of white cucumber, Fakus, okra, garlic, and onions to maintaining and managing the olive harvest activities, women in Deir Ballout are in charge! With a remarkable number of women with registered land ownership, almost everyone in Deir Ballout, including the men, affirms that women are running the agricultural sector while raising their children and taking care of their families.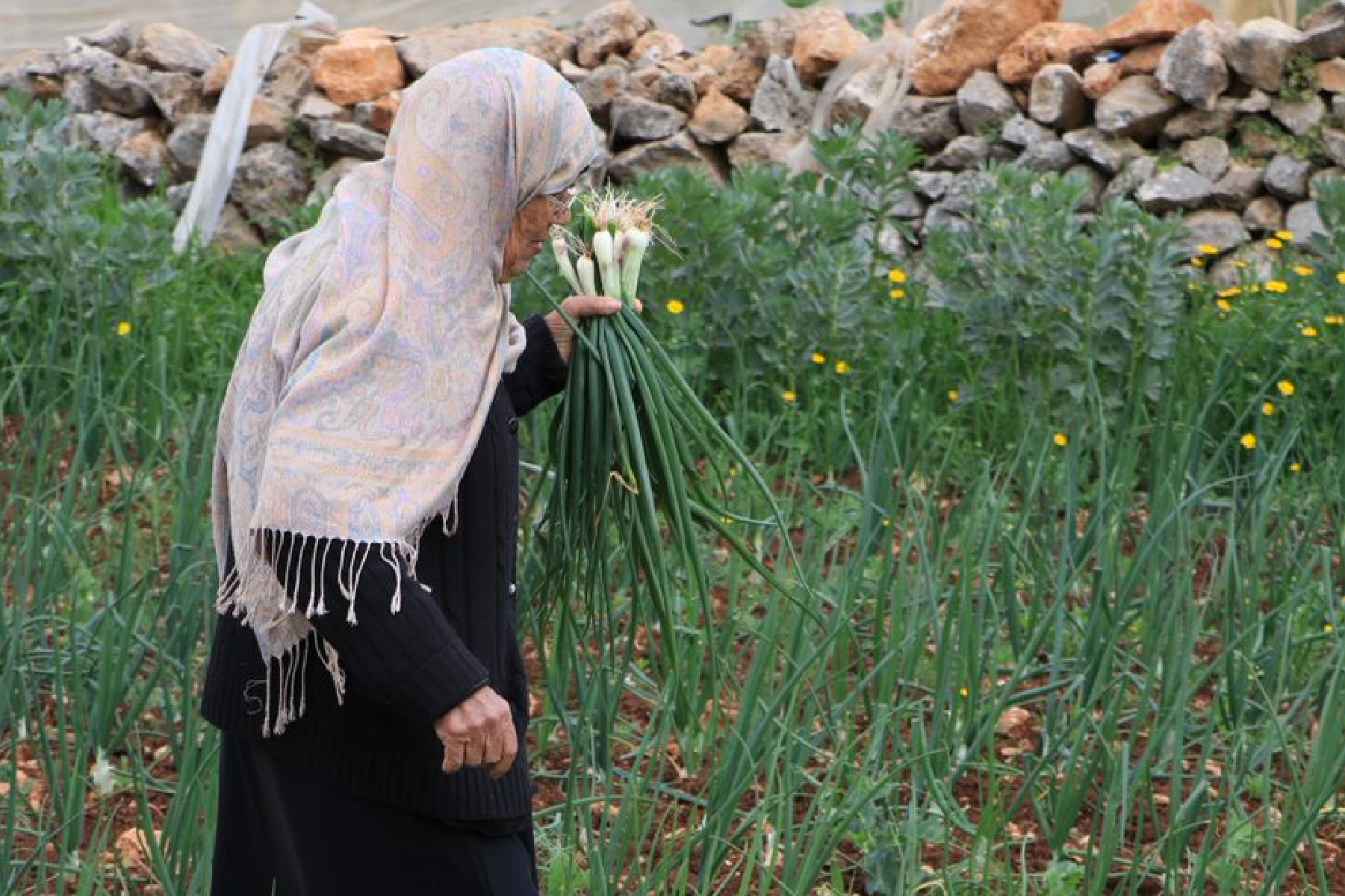 Deir Ballout is the home of Canaan Palestine's 11 member olive cooperative that produces over 16 tons of olive oil annually as well as the highly organized women's cooperative whose 22 members produce about 10 tons of Canaan Palestine's delicious Maftoul.
The summer months of the Maftoul rolling season are very important for the women. It is also the season right before school starts back up after the summer holidays and families need the extra income to buy school supplies and other essentials for the academic year. It is no doubt that the Canaan Palestine's partnership in Deir Ballout has made an impact.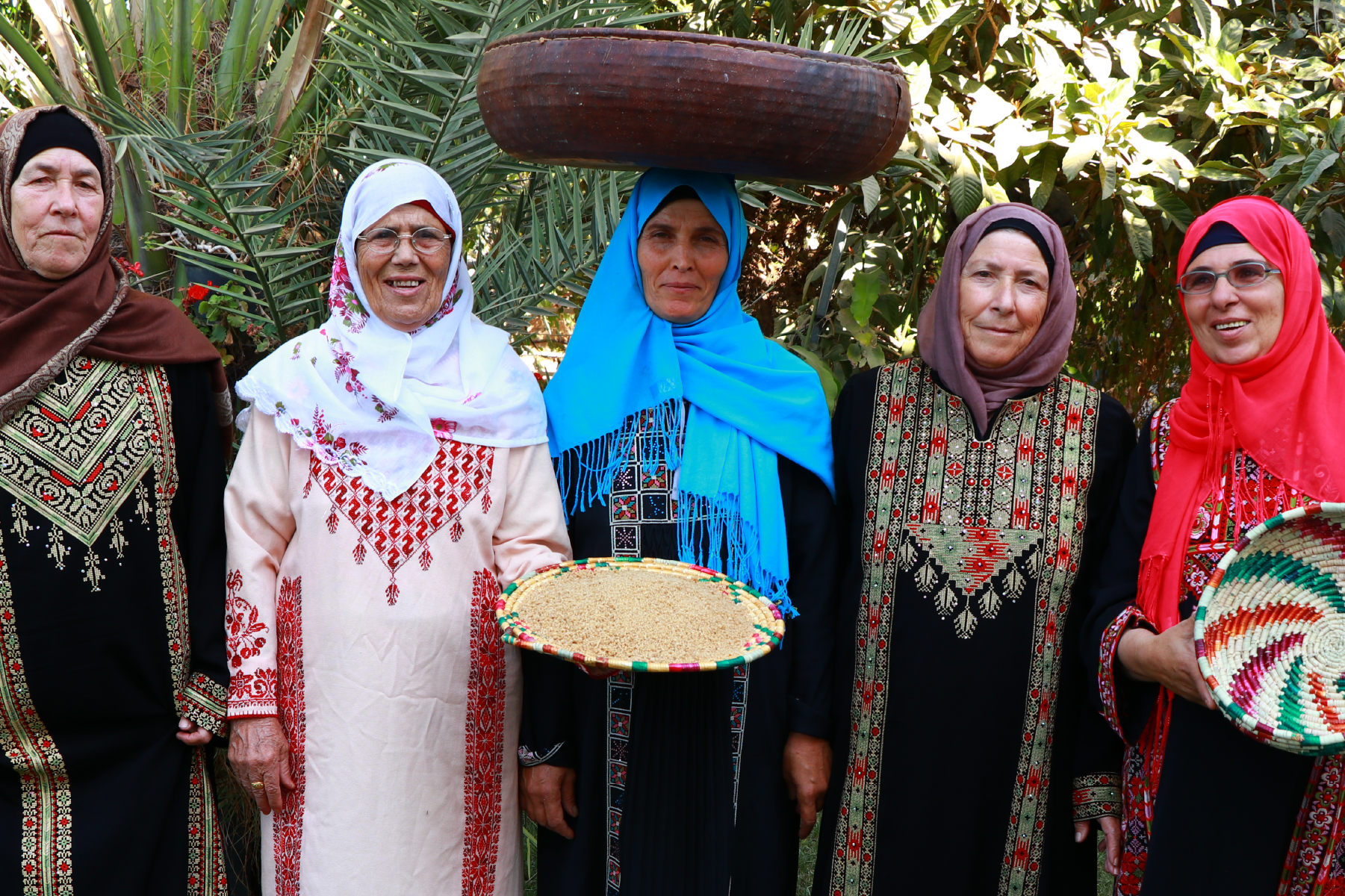 Now an icon for Maftoul making, the women cooperatives of Deir Ballout have helped conduct several Maftoul rolling training workshops inviting other cooperative members to come and learn their methods. Gathering around a lunch spread that looks more like a feast with big bowls of freshly made Maftoul cooked with chickpeas and onions, and plates of lip-smacking pickled Fakus, women in Deir Ballout welcome their guests as they discuss old and new ways to improve their work and their income.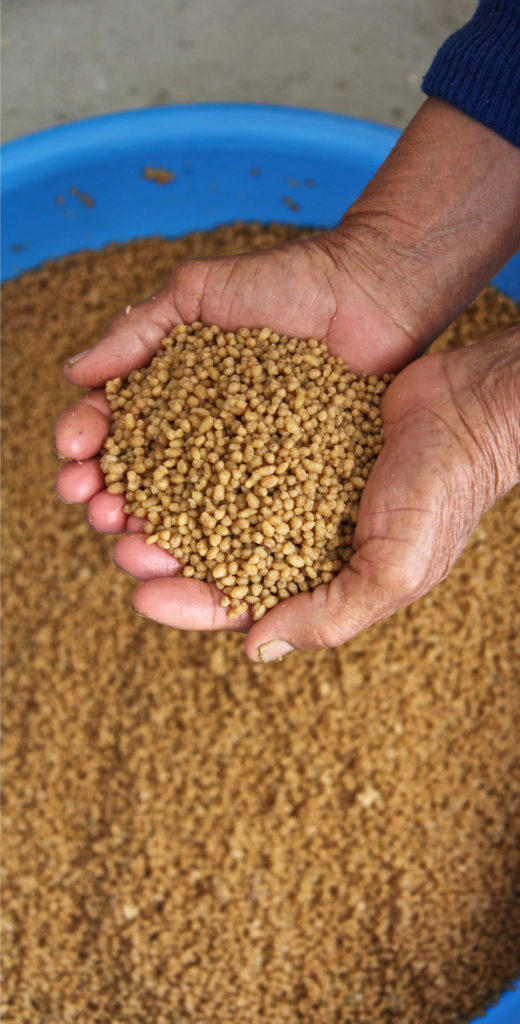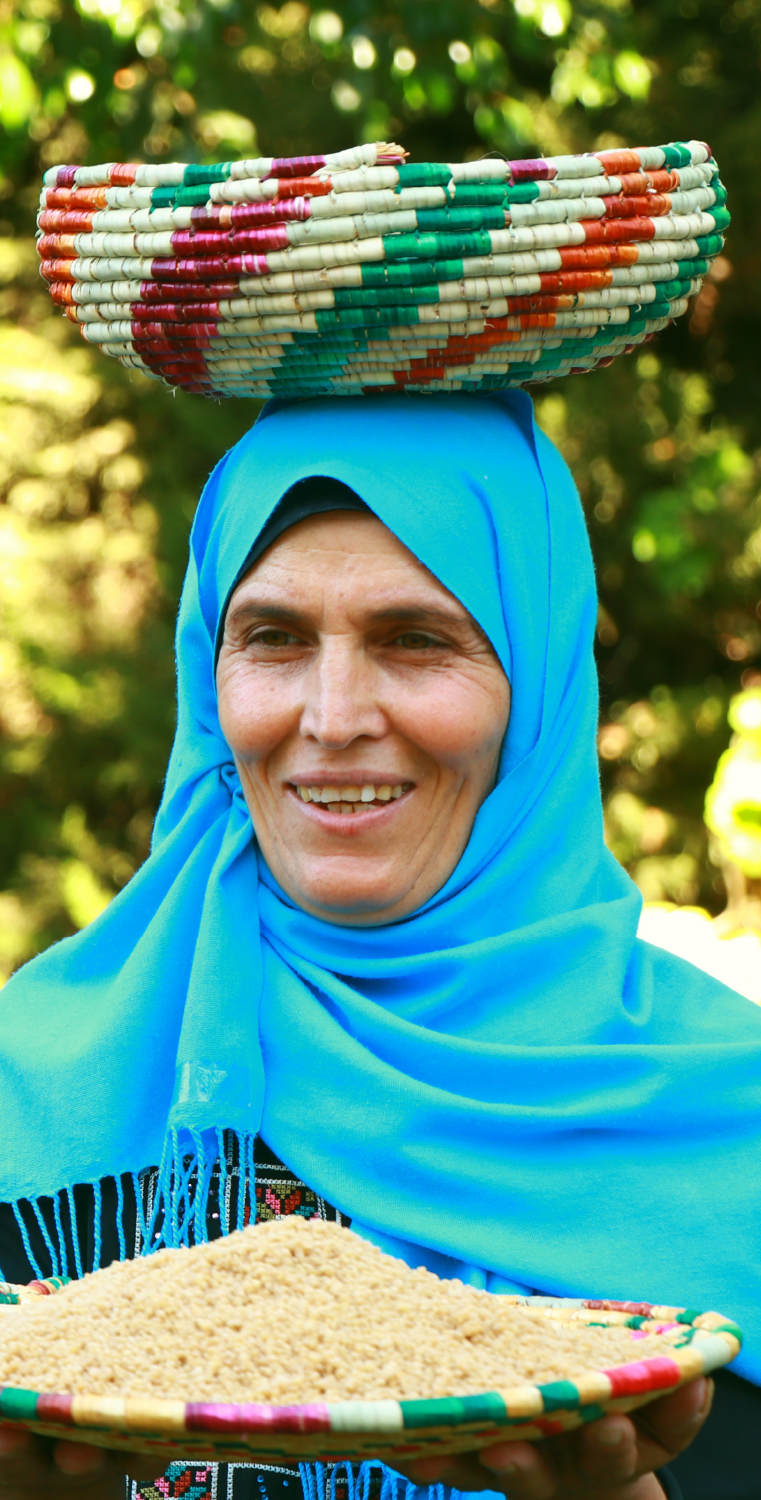 The agriculture being led by women is something extraordinary to find.

Yet here it is a vibrant way of life for the women of Deir Ballout. Similarly with rolling Maftoul, this has become an identity beacon Deir Ballout is known for.
Canaan Palestine is honored and ecstatic to work with these farming women to the ever growing pursuit of empowering small scale producers with access to a larger international market.