Canaan Palestine's First Annual Wheat Festival was an amazing success. The festival brought Palestinians together from all areas of Palestine and all sectors of society. Gathered among the wheat fields were farmers, intellectuals, artists, cooks, children, youth, adults, and elderly (over 2,500 people) in the village of Al-Jalameh north of Jenin to celebrate and honor the wheat and its cultural value that speaks to the very core of Palestinian life. This historic celebration of Palestinian cultural heritage touched the souls and minds of those who gathered and beyond. The celebration of the land and its bounty not only restored hope and strength across our communities but reminded us all that the land and the sustainable ecosystems we nurture together are the foundation of our life and our future. The festival reinforced the idea of stewardship toward the land and our community by elevating original landrace wheat varieties and raising awareness of their benefits for human health, economic sustainability, responsible ecology, as well as our cultural heritage in Palestine.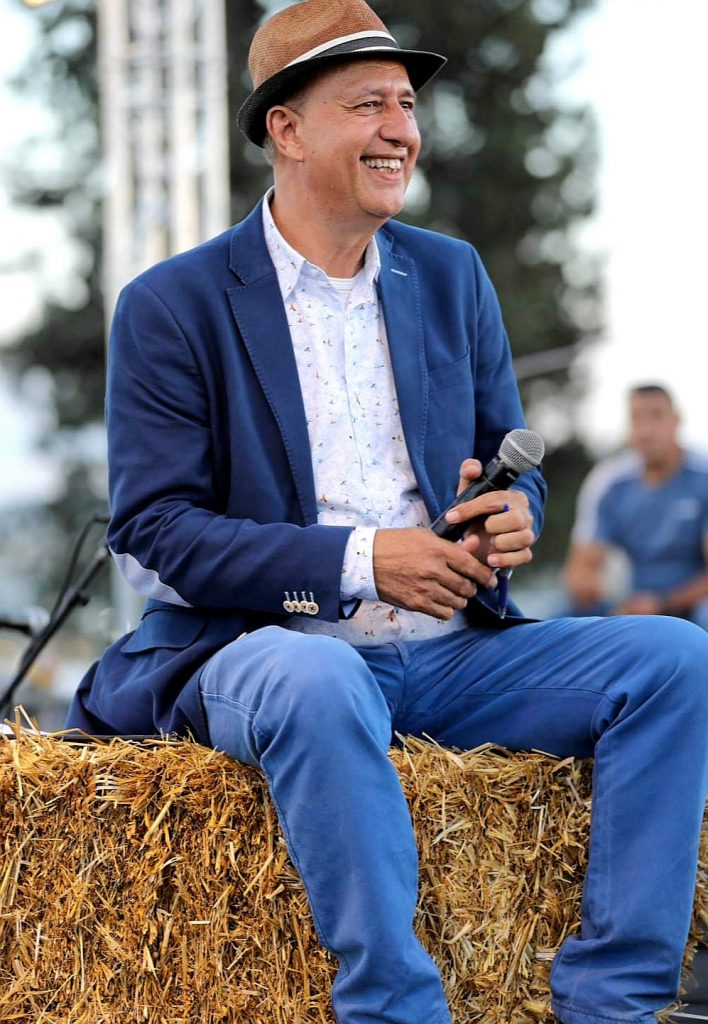 Nasser Abufarha, the visionary behind the Wheat Festival,
demonstrated that honoring the land and the farming heritage, captures the cultural imaginary of Palestinians and drives intellectual and cultural creativity as well as responsible farming and ecological practice. No wonder this historic gathering inspired people near and far to express and share their commitment to the land and the farming cultural legacy, along with strong interests from farmers to participate in Canaan's landrace wheat program.
Given all the challenges Palestinians face day in and day out, as well as the whole world through the confinement the Coronavirus pandemic brought into our lives, the Wheat Festival could not have taken place at a better time to remind us all that our future lies in the land and in the health our ecology and society. This festival generated an atmosphere of love, calmness, and peace. It evoked an abundance of positive energy inspired by the wheat that brings people's passion for the land and their cultural heritage together. This commitment was woven into the material process of farming, producing, food making, and generating economic value through the festival program and exhibits. The event reminded us all of the bounties of the harvest and how they are integral to the beauty of our cultural life with its deep farming roots. Canaan will continue to support farmers and society at large, to honor the land through sustainable ecology and practice which in turn preserve the integrity of the land and the integrity of our community.